LET ME WELCOME YOU TO LONG BEACH REAL ESTATE AND SURROUNDING NEARBY COMMUNITIES!
Welcome to my WEBSITE. I would like to thank those who had enough confidence in me to refer your family and friends over this past year and let you know that I truly appreciate it !
I hope that you find my WEBSITE to be an excellent source of information about homes for sale as well as investment properties in the LONG BEACH AREA as well as SURROUNDING COMMUNITIES. I offer access to real estate listings available on our local MLS as well as information I hope you will find helpful regarding the real estate process whether you are a First Time Buyer or Seasoned Investor or Seller. For those who have utilized my website and worked with me and referred your family and friends, I would like to thank you for your confidence in me.
Wishing you a Healthy and Happy New Year! I would like to thanks those who had the confidence in me to refer their family and friends. You are the reason for my success and look forward to helping in 2017! Always feel free to use me as a resource for your real estate investing.
Home Buyer Assistance Programs
There are many "First Time Home Buyer Assistance Programs" available which are posted below. If you don't see a particular city in Orange County then there probably isn't a program offered by that city but you may find one in the County, State or Cal Vet site? Please feel free to contact me with any questions or concerns you may have.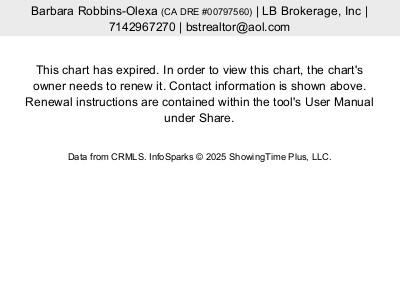 I found this interesting infographic regarding benefits of selling now with our Inventory so low!. Just copy and paste https://www.mykcm.com/2016/12/29/start-2017-off-right-list-your-house-for-sale/. Hope you find the information worthwhile and always feel free to give me a call as I would love to share my knowledge and experience with you. In 10 minutes I can give you the info you need to get started or at least think about it!
Looking to Search the MLS? Just click on Properties on the left side of the Page. Go to Home Search and Register by filling out the information needed as well as your search criteria, and an email with the most current listings from our MLS will be sent to you each day based on your requested search criteria. The MLS information is updated every 20 minutes to be sure I have the most current ist of properties available. When you want to update your search criteria , just go back to the Home Seach tab, log in & add the new search criteria.
Looking for a Rental? Have a two bedroom, 1.5 bath townhome near Brookhurst and Katella, actually not far from Disneyland, that is just Beautiful. Includes private garage and Carport. Community Pool. Private patio great for entertaining. Available Now. $2350/month. Sorry no pets. . Call or text me for photos and/or details and open house schedule. RENTED THE FIRST WEEK! If you need help renting your property, give me a call. Have a One Bedroom, One bath Condo for the third floor at 545 Chestnut Ave. Long Beach coming available for sale. FHA approved Building so can purchase with a little as 3.5% down. Easy access to 710 Freeway, Pine Avenue shops & restaurants, galleries, Shoreline Village, Metrolink to LA. Offered at a Great Buy $199,900. Don't miss this great investment opportunity. 3649 N. Studebaker Road, Long Beach- Gorgeous completely remodeled 4 bed, 3 bath Carson Park Home with over $110K in upgrades. Great layout, Bright and open floor pan, new double paned windows, fully re pipe with copper plumbing, new tankless water heater, new central heat and air, new 200 amp electrical panel. Wide tree-lined street with extra parking. Newly landscaped front and back with drought tolerant plans. Newly constructed private deck . A great Buy at $774,900. NOW PENDING! 4024 E. Theresa St. Long Beach- Craftsman Bungalow near 6th & Termino with 3 bedrooms, 2 baths, and large family room with 2 fireplaces. Vaulted wood plank ceiling, large yard with spa. Now offered at $789650. Great Investment Opportunity! Call Barbara for your private showing!!
As you can see our listings are selling, if you re thinking of selling, please feel free to give me a call. I would love to sell yours too. I have 37++ years of experience to share with you and I would love the opportunity to be your REALTOR! I am never too busy for referrals and appreciate the business.
Check out my other listings on this site too!
I believe GOOD SERVICE makes for GOOD BUSINESS. Thanks to my clients confidence in me and their referrals to their friends and family, I work hard for my clients and I would love to have the opportunity to share my success with YOU!
SELLERS
When it comes to SELLING your home "the right agent makes all the difference in the world". There is a lot more to selling a house than just putting a "For Sale" sign in the front yard. I try to reflect this idea in everything I do from my initial visit with you right on through the closing. My marketing plan gives potential buyers a good look at your home from both inside and out. For a free-no obligation market analysis of your property just CLICK ON SELLING AND FILL OUT THE INFORMATION and I will email your market analysis directly to you. If you provide your phone # I can set up an appointment to see your property, and will provide you with a more comprehensive analysis as well as an estimated closing cost net sheet so you can see what you will come out with at the close of escrow. Remember, there is never any obligation when I provide you with my marketing analysis to list your property with me even if I come out to see the property. I just want to provide the best information to you and would always appreciate the opportunity to work for you if you feel it will be of benefit to you.
BUYERS
When it comes to BUYING a home/investment property, the value of doing business with me is my 30+years of experience, hardwork, integrity, negotiating successful terms,& superb service. I offer a FREE search of the MLS to find the property you are looking for. New properties will be emailed directly to you that match your criteria. This information is updated every 20 minutes.
TO START: Just click the "Properties" button on the left side of the page. It's as easy as that!
NEED TO BE PREQUALIFIED TO SEE WHAT YOU CAN BUY?
Call Steve Soriano with Essex Mortgage has some excellent programs. You can call him at (562) 429-3532 and let him know you got his name from me!