LET ME WELCOME YOU TO LONG BEACH REAL ESTATE AND SURROUNDING NEARBY COMMUNITIES!
Welcome to my WEBSITE. I would like to thank those who had enough confidence in me to refer your family and friends over this past year and let you know that I truly appreciate it !
I hope that you find my WEBSITE to be an excellent source of information about homes for sale as well as investment properties in the LONG BEACH AREA as well as SURROUNDING COMMUNITIES. I offer access to real estate listings available on our local MLS as well as information I hope you will find helpful regarding the real estate process whether you are a First Time Buyer or Seasoned Investor or Seller. For those who have utilized my website and worked with me and referred your family and friends, I would like to thank you for your confidence in me.
Good News! Fannie Mae Expands Access to Credit for First Time Buyers
Fannie Mae has reinvigorated its commitment to responsibly help lenders extend affordable mortgage financing to qualified homebuyers. We offer an industry-leading combination of mortgage products, tools, and informative resources to grow sound business opportunities for lenders and sustainable homeownership opportunities for consumers.
Their priority
A safe, responsible balance between expanded access to mortgage financing and the long-term viability of today's mortgage loans—limiting risk to lenders, investors, homeowners, and taxpayers.
Their goal
Straightforward work process with lenders to make mortgages more accessible, affordable, and sustainable.
Accessibility: Helping creditworthy homebuyers qualify for a mortgage
Fannie Mae works to support lenders as they serve qualified homebuyers who may have difficulty getting approved for a home loan in today's market. They offer the mortgage products, underwriting guidelines, and lender tools that help limit risk and increase confidence as lenders make approval decisions. They support homebuyers with resources to help them navigate the mortgage process.
Affordability: Limiting the up-front and monthly costs of mortgages
Fannie Mae has established product flexibilities allowing lower down payments and competitive monthly costs—addressing key financial barriers for many homebuyers. Low down payments are supported by other common-sense requirements, including income verification, debt-to-income maximums, a good credit history, and in many cases pre-purchase counseling.
Sustainability: Supporting the long-term success of homebuyers
Fannie Mae wants a homebuyer's mortgage to be affordable on the day they buy their home and for the life of their loan. This is a key requirement for today's affordable lending, achieved by verifying a homebuyer's financial readiness, and offering products that fit their financial needs. Combined with tools that help lenders manage risk, Fannie Mae and the industry are able to serve a dynamic housing market.
97% LTV Offering
"Our new 97 percent LTV offering is simply one way we are working to remove barriers for creditworthy borrowers to get a mortgage."
Andrew Bon Salle Executive Vice President Single-Family Underwriting, Pricing, and Capital Markets
Home Buyer Assistance Programs
There are many "First Time Home Buyer Assistance Programs" available which are posted below. If you don't see a particular city in Orange County then there probably isn't a program offered by that city but you may find one in the County, State or Cal Vet site? Please feel free to contact me with any questions or concerns you may have.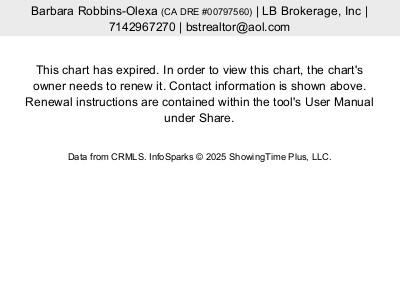 I found this interesting infographic Comparing Renting versus Buying. Just copy and paste http://www.simplifyingthemarket.com/en/2016/04/19/buying-a-home-is-36-less-expensive-than-renting-nationwide/?a=240943-1d9cc67bc659838c2de3b67119275a38. Hope you find the information worthwhile and always feel free to give me a call as I would love to share my knowledge and experience with you. In 10 minutes I can give you the info you need to get started or at least think about it!
Looking to Search the MLS? Just click on Properties on the left side of the Page. Go to Home Search and Register by filling out the information needed as well as your search criteria, and an email with the most current listings from our MLS will be sent to you each day based on your requested search criteria. The MLS information is updated every 20 minutes to be sure I have the most current ist of properties available. When you want to update your search criteria , just go back to the Home Seach tab, log in & add the new search criteria.
8061 E. Ring St., Long Beach- Stunning remodel in El Dorado Park with 4 bedrooms, 1.75 baths, many upgrades and features not to be missed! Large living room with fireplace and French doors opening up to a beautifully new landscaped backyard with grass yard, serene water feature, and new stamped concrete. Bright and light galley kitchen with new cabinets, under cabinet lighting, stainless steel appliances, pantry, gas washer/dryer hookups, and French doors to the backyard. Both bathrooms have custom tile work and. New Central Heat and Air Conditioning, WIFI Thermostat, Ring Wifi, Video Doorbell, New Water Heater, 2-car garage with keyless entry. . Offered at $749K. Call me for next open house or for your private showing.
1235 Appleton #10, Long Beach- Spacious two bedrooms, two baths, plus den and a private garage. Hardwood Flooring and new appliances. Needs some updating. But well priced at $330K for a top floor end unit with a Private Garage only 4 blocks to the beach. Garden style gated complex, well managed and maintained. Paul McKenzie Building which means quality construction. Built as an OYO but will have its Condo Conversion completed in a few weeks. That will open more financing options. Call me for details, This is a Great Buy!
843 S. Danbrook Dr. Anaheim- Beautiful 3 bed, 2 bath family home, 1290 sq.ft. approx. on a large 7272' lot with a permitted 400' enclosed patio with newer windows and French doors out to Huge Backyard. Family-sized kitchen, large window looks out onto beautifully landsaped front yard, direct access to two-car garage, double door stainless steel refrigerator will stay, laminate flooring. Formal Entry. Dark engineered wood in Living Room with romantic fireplace and steps down to enclosed patio also with the engineered dark wood flooring.Master Bedroom Suite and two other nice sized bedrooms with large windows. This home shows light and bright and is a very open floor plan. Engineered dark wood flooring leads to each of the bedrooms from the formal entry. Playset and Swing out in backyard plus paver patio , Pergola and Firepit for entertaining. New central Heating and air conditioning. New 200 amp Electrical Panel. New Insulation. CAR 5 Connections. WOW What a Buy! $530K. PENDING!
126 Ximeno Ave. Long Beach - Two story Belmont Shore Duplex with two bedrooms, one bath Lower unit with large living and dining area leading to open kitchen has been remodeled, master bedroom with new French doors overlooks beautiful yard with tiled sitting pool and grass backyard with 2 angled garages making easy access from alley Upper unit features front porch, vaulted ceilings in living room. Master Bedroom has attached bath. 2nd bathroom is off laundry room leading to new deck. Offered at $1,124,000. Call for your private showing. Potential Rental Income: $4150. Currently remodeled unit vacant. PENDING!
If you would like further details on these listings or want to know when the next open house is, just give me a call at 714-296-7270 or email me at bstrealtor@aol.com.
As you can see our listings are selling, if you re thinking of selling, please feel free to give me a call. I would love to sell yours too. I have 36+ years of experience to share with you and I would love the opportunity to be your REALTOR!
Check out my other listings on this site too!
I believe GOOD SERVICE makes for GOOD BUSINESS. Thanks to my clients confidence in me and their referrals to their friends and family, I work hard for my clients and I would love to have the opportunity to share my success with YOU!
SELLERS
When it comes to SELLING your home "the right agent makes all the difference in the world". There is a lot more to selling a house than just putting a "For Sale" sign in the front yard. I try to reflect this idea in everything I do from my initial visit with you right on through the closing. My marketing plan gives potential buyers a good look at your home from both inside and out. For a free-no obligation market analysis of your property just CLICK ON SELLING AND FILL OUT THE INFORMATION and I will email your market analysis directly to you. If you provide your phone # I can set up an appointment to see your property, and will provide you with a more comprehensive analysis as well as an estimated closing cost net sheet so you can see what you will come out with at the close of escrow. Remember, there is never any obligation when I provide you with my marketing analysis to list your property with me even if I come out to see the property. I just want to provide the best information to you and would always appreciate the opportunity to work for you if you feel it will be of benefit to you.
BUYERS
When it comes to BUYING a home/investment property, the value of doing business with me is my 30+years of experience, hardwork, integrity, negotiating successful terms,& superb service. I offer a FREE search of the MLS to find the property you are looking for. New properties will be emailed directly to you that match your criteria. This information is updated every 20 minutes.
TO START: Just click the "Properties" button on the left side of the page. It's as easy as that!
NEED TO BE PREQUALIFIED TO SEE WHAT YOU CAN BUY?
Call Steve Soriano with Essex Mortgage has some excellent programs. You can call him at (562) 429-3532 and let him know you got his name from me!